In 1935 John W. Clark, Sr. purchased the Curless Insurance Agency. Twenty years later, in 1955, John W. (Fritz) Clark joined his father in the agency and in 1965 became the sole owner. At Fritz's death in 1993, his wife Marilyn became the owner.
Today two of their sons, Chris and Brad, manage the daily operations of the agency and lead the Clark Insurance team. As with their parents, Chris and Brad are committed to offering the best insurance products to their clients, along with outstanding client services.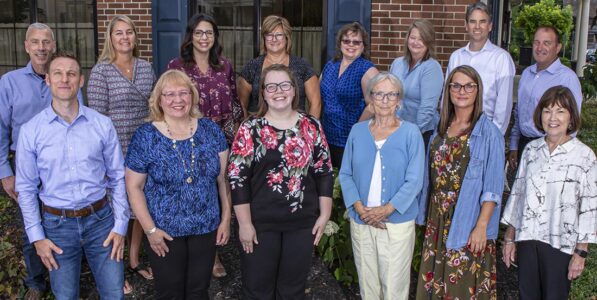 Over the years we have acquired several local agencies and have grown into one of the largest independent agencies in the Lancaster area. We've moved locations several times, changed the company name and have grown our staff to include 12 licensed agents and 3 support staff members.
Some things, however, have never changed. Like our commitment to our customers and our community. We firmly believe that treating everyone we meet with respect and maintaining the highest level of integrity has allowed us to be a trusted advisor to our customers for the past 85 years.
We value your business and appreciate the trust you have placed in Clark Insurance. It is our pleasure to serve you!